Our Commitment to Climate Protection
Since 1 October 2021, all locations of our agency network in Germany have been climate neutral.

We are thus continuing our long-standing and diverse commitment to the environment and climate protection across the entire organisation. Our agency brands include Batten & Company, BBDO, Interone, Ketchum Germany, Omnicom Media Group Germany, Proximity, Proximity Technology and the Peter Schmidt Group. Fully supported by our 2,500 employees at seven locations in Germany and our clients, we apply creative and innovative thinking to continue to work consistently on making our processes, products and services sustainable and are pleased with the milestones we have already reached. We support international climate protection projects as well as initiatives and programs in Germany. All our colleagues help decide which projects we are involved with.
What we have already achieved in the past few years
Since 2015, we have been able to reduce our greenhouse gas emissions by 70 %.
For five years, we have been analysing and reducing our energy consumption and emissions with an ISO-certified energy and environmental management system. This includes a comprehensive energy-saving concept, the switch to green electricity, and a sustainable waste, travel and mobility concept. We have already received awards for our commitment, for example in the "Mobil Gewinnt" competition organised by the German Federal Ministry of Transport and Digital Infrastructure. The international CSR rating platform Ecovadis awarded us a silver medal in 2021 - here we rank among the top 8 % in our industry. A look at our achievements:
In 2015, we signed the
UN Global Compact.
Five years ago, we established an energy and environmental management system in accordance with ISO standards 50001 (energy) and 14001 (environment). Since then, we have been working to continuously reduce energy consumption and CO2 emissions. This makes us one of the few ISO-certified agency groups in the market.
Even before the pandemic, we reduced our air travel by more than a third.
Almost all of our offices use green electricity.
Since 2019, we have been sustainably expanding and converting our transportation options, both for employee commuting and for business trips. We have launched a comprehensive plan to convert to electrify our company cars. We promote employee mobility by supporting site-specific measures such as the expansion of charging and bicycle storage infrastructure, company bikes, JobRad bikes and the use of public transport.
A comprehensive energy-saving program is still helping us reduce our energy consumption after five years.
In 2021, we rolled out a new waste concept that focuses on waste prevention.
We pay attention to the purchase of sustainable products. In our sustainability commitment, there will be an intensive focus on our supply chain in the future.
In addition to the biodiversity project in Indonesia, we are also supporting climate protection projects in Germany. 2022 we are working together with NABU and are committed to moorland protection.
We continue to invest in CO2 reduction and offset unavoidable emissions with certified climate protection projects. For the year 2020, we have worked with ClimatePartner to create a Corporate Carbon Footprint for BBDO Group Germany, Omnicom Media Group and the Ketchum Group.
This is based on the strict guidelines of the Greenhouse Gas Protocol and covers all three scopes (Link einbauen) including commuting and home office. In 2020, the business activities of the three groups generated 4,903 tonnes of CO2e. According to ClimatePartner, this is already a very good level compared with the rest of the industry.
»We are pleased that we have already been able to make such great progress on the topic of sustainability in recent years and have progressively reduced our ecological footprint,« says Stephanie Pahmeyer, Director of Sustainability at BBDO Group Germany.
Our Commitments and Awards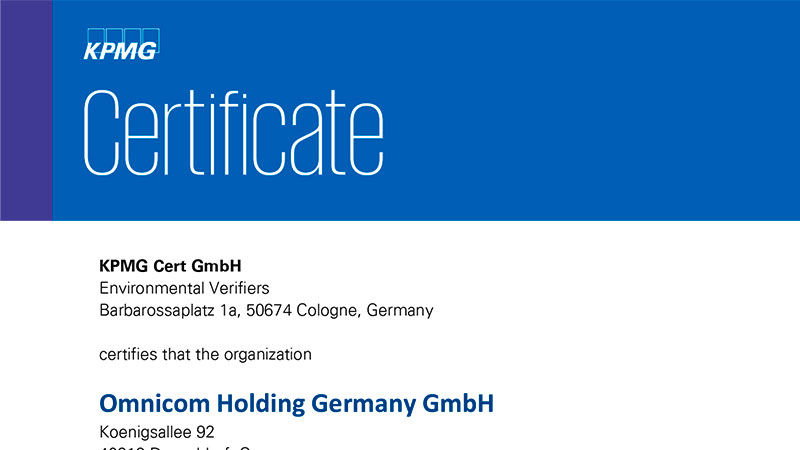 In 2015, we introduced an energy and environmental management system in accordance with ISO standards 50001 (energy) and 14001 (environment). This system is audited annually by external partners.
The international CSR rating platform Ecovadis has awarded us the silver medal in 2021 – here we rank among the top 8 % in our industry. (PDF)
In 2019, our mobility concept won one of the main prizes in the "Mobil Gewinnt" competition organised by the Federal Ministry of Transport and Digital Infrastructure.
»Each and every one of us can and should commit to a sustainable future, but only together can we actively advance climate protection. I am very happy that we are taking responsibility for a strong and sustainable economy by combing the collaborative strength of our agency colleagues and our clients.«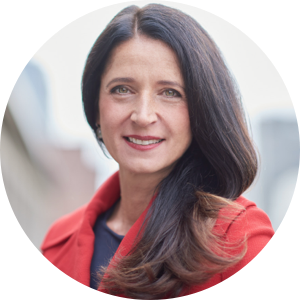 Marianne Heiß, CEO BBDO Group Germany and Member Environmental Sustainability Global Core Team of the Omnicom Holding
Our Sustainability Experts
Since 2015, our Sustainability Team, led by Stephanie Pahmeyer, has been taking care of our overall environmental commitment. In addition, more than 40 of our colleagues work as greenkeepers in the individual agencies, implementing measures directly on site, setting new standards and developing ideas for an even more sustainable agency life.
At the beginning of 2021, we also installed a CSR board to strategically develop the topic at executive level. We organise sustainability events for our employees. Our agencies also coach and train their employees on the topic of sustainability and train experts who then support their clients as sustain­ability advisors.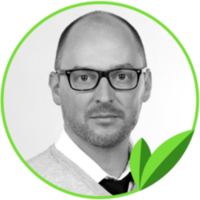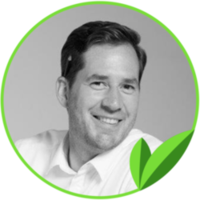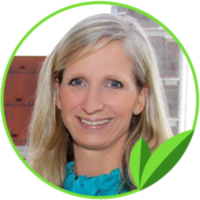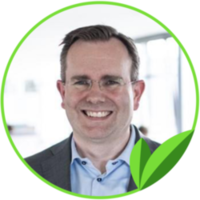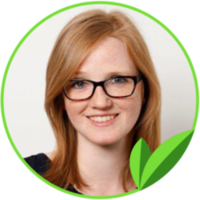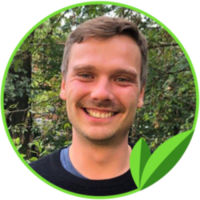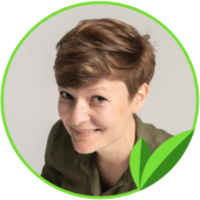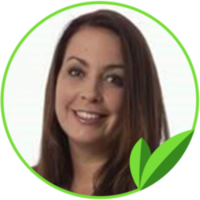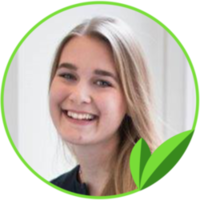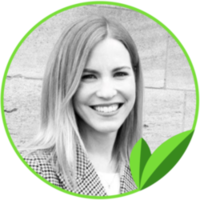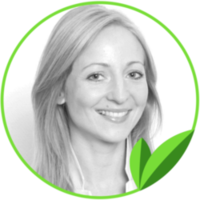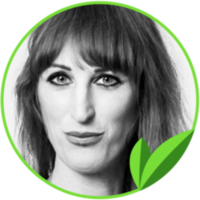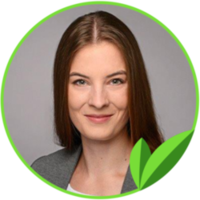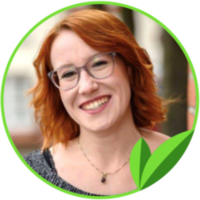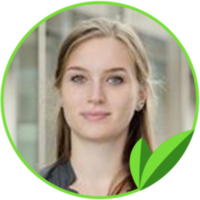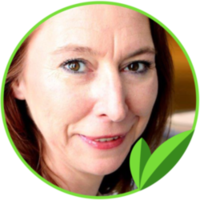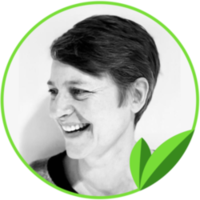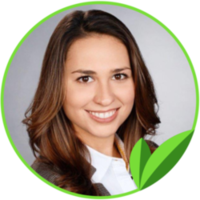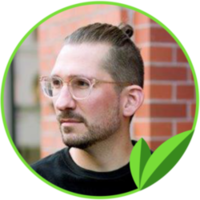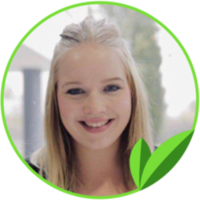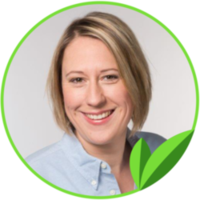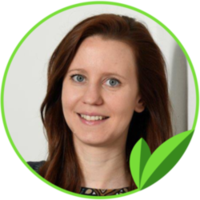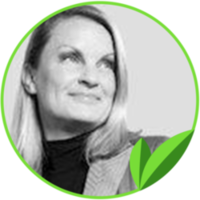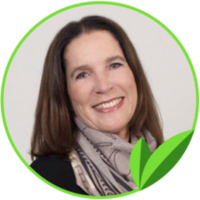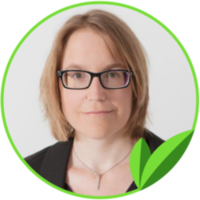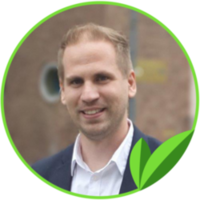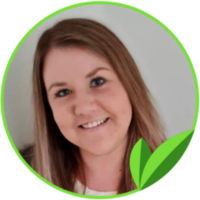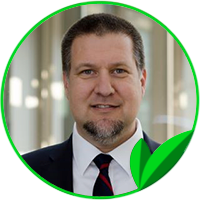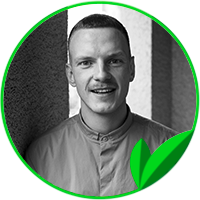 Our Principles and Our Inter­national Sustain­ability Commitment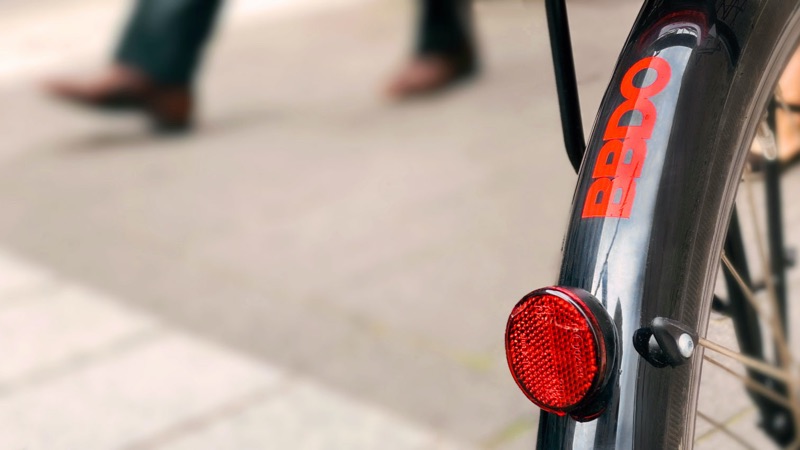 We have established our vision of a sustainable agency world, our principles and commitments in a group-wide energy and environmental policy.
Sustainability is a top priority for us throughout the Omnicom Holding network and we are driving the issue forward with great vigour. We document our progress in the global CSR report, among other things.